You are here:
Lara Logan in Iraq
30 May



Today's post from Atrios reminded me of this video post from C & L. I love this woman. Tough as nails and full of righteous outrage at the ridiculous assertion of roses and pixie dust going unreported in Iraq. Definitely worth the download.
Video-WMP Video-QT (David Edwards for the vid)
Of course, I don't think the media is going to be too eager to cower before this accusation much longer after this.

Recent comments
3 years 33 weeks ago

3 years 33 weeks ago

3 years 33 weeks ago

3 years 33 weeks ago

3 years 36 weeks ago
Books by Jay
Conflict and Conciliation: Faith and Politics in an Age of Global Dissonance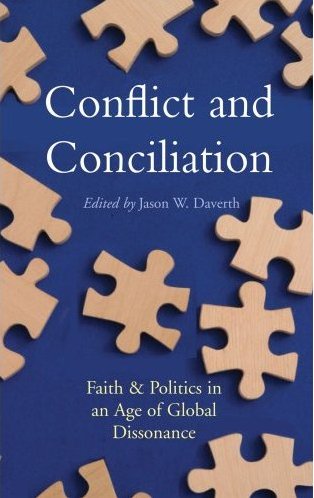 Despite the peaceful foundations of global monotheistic religions, the broad diversity of interpretations can lead to a sharp paradox regarding the use of force. Inevitably, we must ask ourselves: How can those who ascribe to peaceful beliefs suspend their own moral foundation to beat the drums of war? ... read more

A self-indulgent blog for people just like me - PhD, author, photographer, entrepreneur, husband, father, music-lover, and uber-geek. More about Jay