Horses, Bayonets … and COWS?
24 Oct
in Barack Hussein Obama, Elections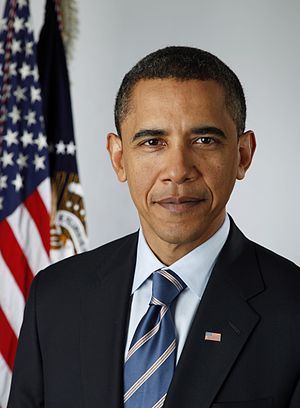 Official photographic portrait of US President Barack Obama (born 4 August 1961; assumed office 20 January 2009) (Photo credit: Wikipedia)
Excerpt from my latest post at the Foreign Policy Association:
From the Associated Press to the Huffington Post and everything in between, Obama emerged as the clear front-runner in this war of wits. In responding to Romney's diminished tally of naval ships by noting that "we also have fewer horses and bayonets," Obama showcased his own experience in this area while simultaneously casting his opponent as uninformed, naïve and generationally disconnected. While it may not have changed any minds, the the only ones not laughing this morning are those powerful representatives of America's bayonet lobby.
In all likelihood, Romney's statement probably had less to do with any reasoned analysis or personal stance on nautical dominance than as a dog whistle for a candidate lacking service history to appear pro-military. His choice of anachronisms may have set Obama up for the easy one-two, but in responding to such platitudes with humor, the president revealed a tacit agreement with his opponent's underlying assumption that military strength is derived from superior hardware. Unfortunately for both candidates, and our national discourse, this is empirically fallacious.