Green Day!
10 Oct
in Climate Change, Science & Technology



Er, no … I mean the other kind.  Actually, a few interesting stories have popped up over the last few weeks.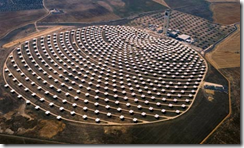 Those wacky Europeans are proposing a massive solar array in the Sahara which, if operating at merely 0.3% capacity would generate enough power to provide for Europe's energy needs.  All of 'em.
Not to be outdone, folks on the Left Coast are building a geothermal generator (in Utah, of course … NIMBY!!) which is hoped to supply up to 20% of California's energy demand. 
And last, but certainly coolest - can the macrobiotic diet come to NYC?  It might if Dr. Dickson Despommier, a professor of public health at Columbia University, has his say.  He's campaigning for the production of vertical food farms - massive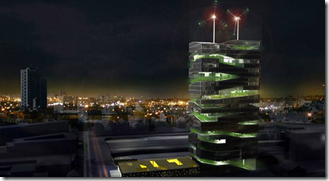 skyscrapers capable of providing for wide-scale farming with a tiny geographical footprint. 
Despommier estimates that it would cost $20 million to $30 million to make a prototype of a vertical farm, but hundreds of millions to build one of the 30-story towers that he suggests could feed 50,000 people. "I'm viewed as kind of an outlier because it's kind of a crazy idea," Despommier, 68, said with a chuckle. "You'd think these are mythological creatures."