You are here:
Barbershop Quartet singing the Ewok Celebration Song
28 Apr
in Funny, Sci-Fi, Video



If you've been a long-time reader of this blog, you know by now that I am huge sci-fi fan. What you almost certainly don't know, is that it takes only mere seconds of a barbershop quartet performance to send me into fits - yes, fits - of pure glee. Never did I imagine that, one day, the modern commnications marvel that is the internet would come along to deliver both in a single, double-shot package of mirth. Enjoy!
CRACKERJACK JUNCTION sings THE EWOK CELEBRATION SONG

Recent comments
3 years 33 weeks ago

3 years 33 weeks ago

3 years 33 weeks ago

3 years 33 weeks ago

3 years 36 weeks ago
Books by Jay
Conflict and Conciliation: Faith and Politics in an Age of Global Dissonance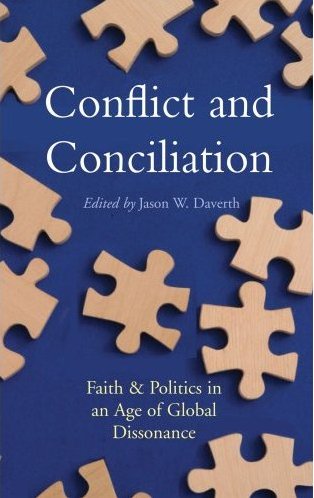 Despite the peaceful foundations of global monotheistic religions, the broad diversity of interpretations can lead to a sharp paradox regarding the use of force. Inevitably, we must ask ourselves: How can those who ascribe to peaceful beliefs suspend their own moral foundation to beat the drums of war? ... read more

A self-indulgent blog for people just like me - PhD, author, photographer, entrepreneur, husband, father, music-lover, and uber-geek. More about Jay